Got tired of Texas so we took a week cruise to Jamaica, Cayman and Cozumel in Dec 2015.  Nice break just before Christmas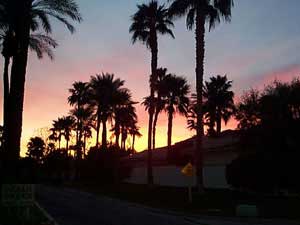 The first island we landed on was Jamaica.
Jamaica looks nice from the ship but on closer inspection it is falling apart.  Look at the roof on the left center building.
First stop was Dunn's Falls.  Beautiful area and if you are ambitious, you can climb them.
Be forewarned, there are "Guides" all over the place and if you don't tip them what they think they should get, they  can get nasty. 
One of the most visited sites in Jamaica is Dunns' Falls. Click here for a video
When leaving Dunn's Falls you must run a gauntlet of souvenir shops.   Do not stop or even slow down. If you do you will be overwhelmed by hawkers and you will be forced buy something; at an outrageous price; to escape.  Maybe Dun is an appropriate name?
We also stopped at a Plantation House.  Brimmer Hall Estates. It was suppose to be a working plantation but the only thing I saw being "worked" were the tourists.
This is a coco bean. pod. The individual coco beans are inside. 
One of our guides was a pretty good coconut palm tree climber
Never knew that "Allspice" was actually an individual spice.  This is an allspice tree.  The crushed leaf smells "allspicey".
The interior of the main house was nicely maintained.
Well, at lease something other than a tourist got caught in the web. Yeah, he is as big as he looks!
Would I go back to Jamaica?  No!  The island exists by ripping off tourists and is extremely rude in doing so. Even our guide was a Bitch. Sound asleep during half of the tour. Grouchily answered questions with one word reply's, but expected a big tip at the end. She got squat from me. Driver was okay though.  The Bahamas' are much nicer and far more friendly.. 

Next Stop, Grand Cayman Island
The Cumana Bay Observation Tower near 7 mile beach gives a 360 degree vied of the island. Worth a stop, especially with the 3,000,000+ glass tile mosaic in the staircase.
Click Here For: Observation Tower, Cumana Bay Fact Sheet
The plaza below the mosaic was decked out for Christmas
The joys of bus tours.  You see something nice but it is next to imposable to get a decent photo through a dirty and tinted window.
Next stop, Hell!  Yes, there really is a plane named that.  It's on the West end of the island.  Even has a post office so you can send greetings from Hell. So named for the limestone outcroppings found there.
Hell is a group of short, black, limestone formations located in Grand Cayman, Cayman Islands, Located in West Bay, it is roughly the size of half a football field. Visitors are not permitted to walk on the limestone formations but viewing platforms are provided.
Versions of how Hell got its name
There are numerous versions of how Hell received its name, but they are generally variations on "a ministration exclaimed, 'This is what Hell must look like.'"
It is also claimed that the name "Hell" is derived from the fact that if a pebble is thrown out into the formation, it echoes amongst the limestone peaks and valleys and sounds as if the pebble is falling all the way down to "Hell."
Regardless of how it first came to be called Hell, the name stuck and the area has become a tourist attraction, featuring a fire-engine red hell-themed post office from which you can send "postcards from hell", and a gift shop with 'Satan' Ivan Farrington passing out souvenirs while greeting people with phrases like 'How the hell are you?' and 'Where the hell are you from?
Ironically, some of the stores in the area feature prominent quotations from the Bible on their sides. This is due to the pious and religious nature of Caymanian society
And what would any tour be without the requisite souvenir shop stop, complete with zoo and rum wagon.
At least the natives were friendly! Even if the drinks did cost a pirate's ransom.


Last stop, Cozumel.  I think  every Caribbean cruise makes a stop at Cozumel.  Must be some kind of law.
Tulum is a beautiful site and I highly recommend going to see it. 
We opted to go to the Tulum ruins.  A Mayan Indian Site that is partially restored.
Click here for additional information about this site.
Don't think this supposedly Mayan Indian Princess  liked having her photo taken. Maybe I didn't tip her enough?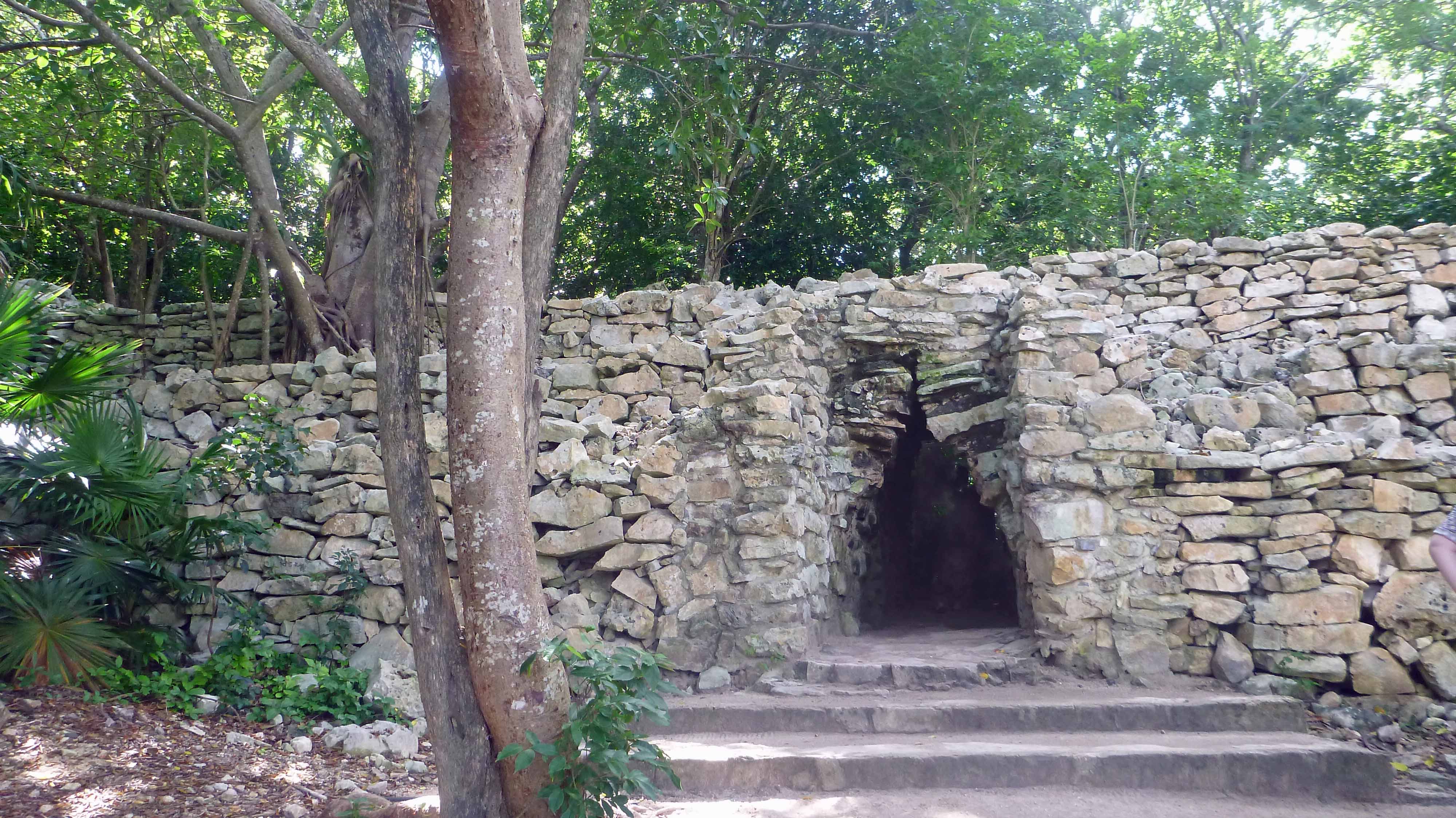 We entered the ruins through this wall.  Yes, this is one of the few Mayan ruins that is walled.  It is believer that is was more to keep the Working Class out of the Royal Gardens than an actual defensive fortification.
This guy didn't mind having his picture taken. Maybe he was even posing?
But this one was camera shy.  Headed for the window.
Does this window look a bit off kilter? It is.  It is aligned with the equinoxes. Seems the Mayan were great astronomers.
Was this a tunnel under the wall so the working class could invade the royal garden? Is there Mayan treasure burred here? Probably not!   Actually have no idea what it is.
The Tulum Ruins are a great example of Mayan Indian architecture.
Do I really have to stare at this for a 45 minute bus ride? 
Oh, well, guess I'll have some fun with it! Hope it wasn't waterproof magic marker and he doesn't wake up!
How do you fix a broken light in a Mexican tour bus? Do you replace it? No. you just put a Band-Aid on it!
Every tour seem to include a Beach Stop and lunch at some place you would never stop on your own and rightful so.  Tour lunches are best passed by.How effort would it have taken to rake up this dead seaweed? Oh, forgot, al the workers are in the US raking up seaweed on Padre and Galveston beaches.
I was thinking how much the limestone here looked like the Hill Country in Texas so decided to snap a photo. Little did I suspect that an Asian tourist was taking a break behind a tree, I only hope she did not think the holes in the limestone were an Asian toilet!
A little about the ship itself
It's hard to realize the size of these cruise ships until you look up at them.  Then it feels like you are in NYC between skyscrapers.
We had the requisite towel animals, but only two.  Guess our animal maker h was busy.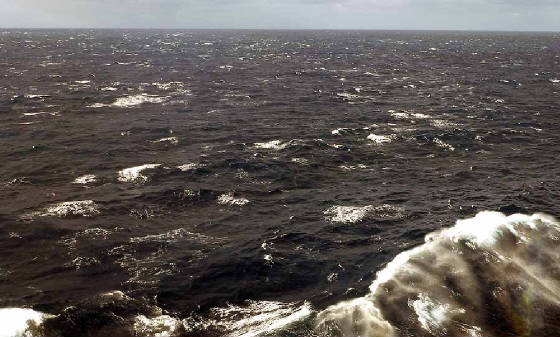 We had some storms.  Pouring rain when we left Galveston but it cleared up before we got to Jamaica.
Even though there was a lot of wind the ship was pretty steady.. No great Rock & Roll'en
Is this a cruise ship? Maybe this is what you get when you book on eBay?
A bit too adventurous for me. 
Looks like a city street.  It's the main promenade of the ship.  Shops and restaurants.
Welcome to the buffet
Many  of these oil towers were present as we left Galveston.  At night it looked like we were next to shore with many tall buildings.
Overall, I would rate Royal Caribbean good for shows and okay for dining room food.  Low for buffet food and tours.
If you take a tour, insure that it goes to the attraction you want to see and does NOT include a beach stop or a lunch.
If you want a beach tour, get an all-inclusive one that does not include anything else. 
Every tour we went on that included an attraction and a beach stop, we did not have sufficient time to see the attraction and then spent hours sitting on dirty, crowded beaches. The lunches were really bad! Get lunch on your own. Just my opinion. Others may disagree.